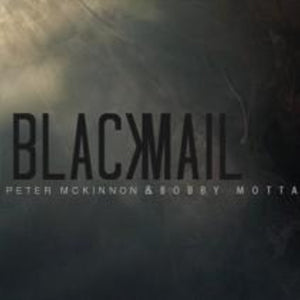 BLACKMAIL
Regular price $29.95 $24.99 Sale
Bobby Motta is a full time working mentalist. He chooses his effects because they work... his living depends on it. Bobby is the tough guy you have seen in the Red Artifice trailer, shot by Peter McKinnon who is also a contributor to Blackmail.

Blackmail is a UTILITY that allows you to predict ANYTHING. Don't switch anything, don't use duplicates and don't bother with a "get ready". The envelope is in full view at all times.

Easily predict cards, numbers, images and drawings. Starts clean, ends clean. 

FULL OVERVIEWPeter McKinnon and Bobby Motta have thrown out the rule book, meaning you can now predict anything - a thought-of card, a name, a number - even a drawing - all with your prediction sealed inside an envelope - before you even ask the spectator to think of it.

Whether you're new to mentalism, or a mind-reading expert, Blackmail is a fantastic utility device that will amplify your performances. It's powerful, easy to use and versitile. What more can you ask? ~Eric Jones

Features:

• No Duplicates
• No Switches
• No Peeking
• No Center Tears
• Full Teaching from Bobby Motta & Peter McKinnon
• Everything you need to perform straight away included in the kit.